UV adhesive - a flexible solution
UV / light curing adhesive gives you outstanding benefits and convincing cost savings.
UV adhesive is a 1 component adhesive and is very simple to use in both manual and automatic processes.
A crucial requirement for gluing with UV adhesive is that at least one of the parts to be joined is translucent.
By exposing the UV adhesive to sufficient light levels, with the right wavelength paired with the adhesive, the joint is cured in seconds. You can place the items exactly in relation to each other and then harden the adhesive without touch. This means greater precision and thus less to be discarded. The items can even be handled immediately after bonding, as the adhesive immediately achieves 80-100 percent of the final strength.
It is crucial for your joining with UV adhesive that you choose the right light to harden the adhesive - here you can of course also get help from us.
Aplica is your specialist when we speak UV adhesive and UV light
Aplica has lamps with different wavelengths and likes to make a test glue on your items with UV / light curing adhesive . Although UV adhesives have been on the market for many years, there are very few who know the technology. Previously, large mercury lamps were used which required large amounts of cooling and had enormous energy requirements. Today, most hardening lamps are based on LED technology, which has made the UV adhesive an attractive alternative to other adhesives.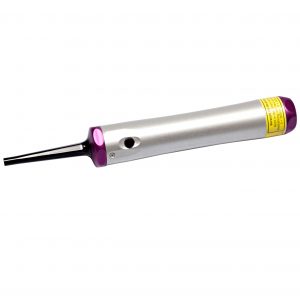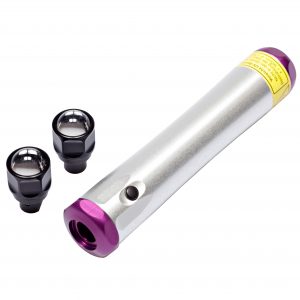 Advantages of LED technology:
Long lamp life (> 10.000 hours)
The fact that the lamp is switched on and off does not adversely affect the long life.
Immediate UV light emission at the nominal value when switched on.
LED lights do not generate heat or ozone / air ionization.
Minimum power consumption.
Aplica vendors UV adhesive and light from our own brand Acuity and Loctite and Cyberbond, which are the leading manufacturers in the market. We help you find the best adhesive and then the right light for your production.